Foxy Studio
In the lead of this company are Marissa Oosterlee and Carlo Tedesco. Together, they run a Foxy Studio V.O.F, holding art classes worldwide and running an online art shop from Spain.
Carlo Tedesco
Has simultaneously been studying art academy and the Modern Music University in Rome and successfully graduated. His paintings depict a wonderful sense of humor and he works with great precise. He gained big experience while working for long time as a graphic designer and illustrator for many respectable companies while as well running his career as a professional musician and now teaching realistic art throughout the world since 2011 together with Marissa.
Marissa Oosterlee
Painting and drawing came naturally as a child, and was picked up again after pursuing a career as a professional cyclist. Due to a heavy accident she was forced to quit. During the first years in her art journey she also worked as a sought after illustrator, creating many game covers and designs as well as film posters. In the past few years she entered several large competitions, where she won numerous awards and finalist spots.
We create innovative digital experiences
No posts were found for provided query parameters.
No posts were found for provided query parameters.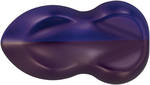 Experience the finest visual
design

and grow your brand